Counter Terror Expo London 2015
Tagged Under:
As most visitors know, we post a considerable amount of content regarding Cyber Security Conferences. Here's our regularly updated list for 2015 and for 2016.
This Tuesday, April 21st, we attended: The Counter Terror Expo at Earls Court in London which was awesome.
Although not specifically a "cyber security" conference, the event did have a track of exhibitors and speakers titled: "Cyber Threat Intelligence 2015".
This years 'Counter Terror Expo Cyber Threat Intelligence' brought together many speakers who prevent and prepare for any form of cyber terrorism or cyber-crime activity in the United Kingdom.
---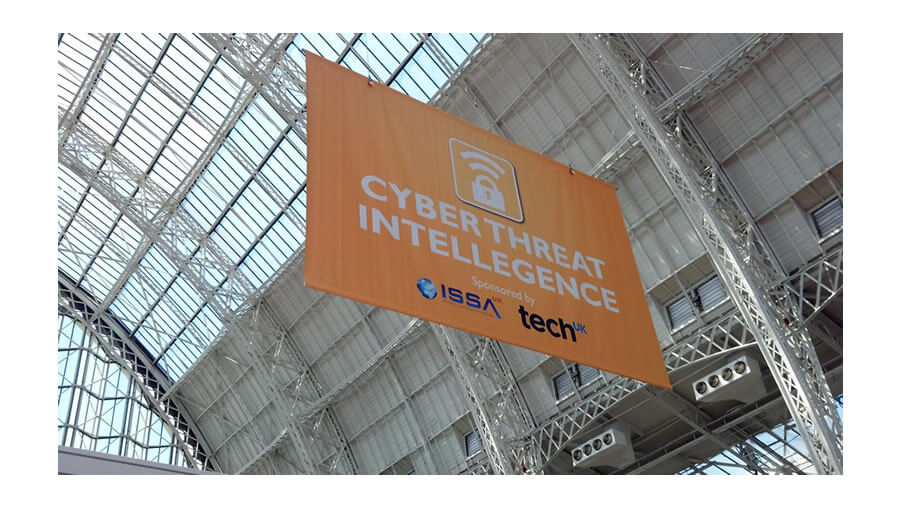 Day One
Session 1: Assessing the global terror threat
Session 2: Understanding and dealing with the threat from the Middle East and returnees from conflicts in the region
Session 3: Mitigation strategies for fourth wave terrorists
Day Two
Session 1: Countering digital terror – threats and mitigation strategies in the technological age
Session 2: The terror threat beyond ISIS
Session 3: Dealing with radicalisation and the threat of home-grown terror
---
Day One in Detail
Here are a list of the talks and the speakers:
Title: Metropolitan Police: Terrorism, extremism and the home-grown threat to the UK
Speaker: Mark Rowley, Head of Specialist Operations and Assistant Commissioner, Metropolitan Police
Key Points Discussed:
Assessing the current threat and our range of responses
The challenges of identifying and dealing with "self-starters"
An overview of plots to date in UK and what we can learn from them
---
Title: The changing nature of international terror
Speaker: Dr Jamie Shea, Deputy ASG, Emerging Security Challenges Division, NATO
Key Points Discussed:
The security challenges facing NATO members in light of developments in Syria, Iraq and Ukraine
Where we see future threats to our security
NATO's Defence against Terrorism Programme of Work
Update on international cooperation regarding terror threats
---
Title: Terrorism: lessons learnt from recent attacks
Speaker: Scott Wilson, National Counter-Terrorism Coordinator Protect & Prepare, ACPO TAM
---
Title: Making sense of the tangled web of terror links in the Middle East
Speaker: RUSI
Key Points Discussed:
Who is funding/ fighting whom?
Analysis of the current situation in the region and likely future developments
Understanding the organisation, structure, mind-set and history, key players and their motivations of Middle Eastern terror groups
How understanding the players and their motivations can tell us about how to respond
---
Title: The psychology of violent radicalisation: obstacles and enablers on the pathway to and from violence
Speaker: Dr Brooke Rogers, Reader in Risk & Terror, King's College London
Key Points Discussed:
What inspires European recruits to join terrorist organisations
Pathways into violent radicalisation
What can we do if/ when radicals return home?
---
Title: How effective are our current methods in countering the threat from international terror groups?
Speaker: Benoit Gomis, Independent Research Analyst
Key Points Discussed:
The proportionality, impact and opportunity costs of CT policies since 9/11 in the US, UK, France and beyond
---
Title: Mitigation strategies for fourth wave terrorists
Speaker: George Trebess, National Counter Terrorism Policing Headquarters
Key Points Discussed:
How we intend to exploit UAV technology
What are the considerations
The value of collaborative working
Lessons learned
What misuse looks like and how we can manage it
Mitigation strategies
---
Title: Why, how and when to negotiate with terrorists – what our experience in Northern Ireland tells us about dealing with other international terror groups
Speaker: Jonathan Powell, CEO, Inter-Mediate and former Chief of Staff to Tony Blair and British Governments chief negotiator on Northern Ireland peace agreement
Key Points Discussed:
Does negotiation give legitimacy and favour to extremists?
Talking is not agreeing
Why we need to talk, and sooner rather than later
Opening channels
Talking AND fighting
---
Title: How terrorists are using digital media and the internet
Speaker:
Key Points Discussed:
The media channels of choice and what each offers to terrorists: Twitter, Facebook, YouTube, JustPaste.it, VKontakte, WhatsApp
Where are the greatest cyber terror threats emerging?
Which new media channels are emerging?
Keeping up with developments in smart phones, mobile access and data encryption/ security
---
Title: Working with internet service providers to identify, track and remove extremist content: achievements and obstacles
Key Points Discussed:
The history and role of the CTIRU
Evolution of tactics in light of evolving use of social media by extremists
How the material is identified, assessed and the removal process
Working with industry
Key obstacles and achievements
The way forward
---
Title: The enduring threat of Irish terrorism
Speaker: Professor Richard English, Director, Handa Centre for the Study of Terrorism & Political Violence (CSTPV), School of International Relations, University of St Andrews
Key Points Discussed:
The threat from Irish terrorism is greatly reduced when set against the higher levels of violence in the 1970s and 1980s. But enduring terrorist problems remain, especially from Dissident Irish Republicans, whose strength has grown in recent years. This talk analyses the nature of this enduring Irish terrorist challenge, the reasons behind it, and the best means that the UK state has at its disposal for containing it effectively
---
Title: Al Qaeda's response to the IS challenge
Speaker: George Readings, Senior Editor, Stirling Assynt UK
Key Points Discussed:
How the emergence of IS is affecting other jihadists
The threat to the West
Developments in Syria, North Africa and beyond
---
Title: Understanding and preventing the threats posed by solo terrorists
Speaker: Andrew Majoran, General Manager, Mackenzie Institute for the Study of Terrorism, Revolution and Propaganda (Toronto, Canada) and former Junior Professional with the Delegation of Canada to the Organisation for Security Co-operation in Europe (OSCE)
Key Points Discussed:
a review of recent "lone wolf" attacks in Canada, USA, UK, Belgium and what they tell us about the motivations and tactics of solo terrorist
How can we prevent or contain the lone wolf threat?
---
In Summary
Concise Courses was there and we thought it was one of the better conferences that we attended. Where you there? What did you think of it? For more information on upcoming events please follow this link and be updated for awesome events planned for 2015 and 2016!