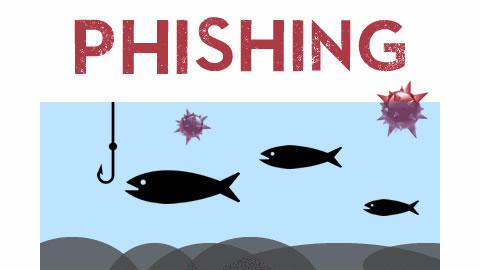 Course Summary
Delivery Method: Self Study
Duration: 1 Hour
CEU's: 1
Instructor Profile: Jeremy Faircloth
---
Jeremy Faircloth is an IT executive with a background in managing technical teams at multiple Fortune 50 companies. He is a member of the Society for Technical Communication and frequently acts as a technical resource for other IT professionals through teaching and writing, using his expertise to help others expand their knowledge.
As a systems engineer with over 20 years of real-world IT experience, he has become an expert in many areas including Web development, database administration, enterprise security, network design, large enterprise applications, and project management. Jeremy is also an author that has contributed to over a dozen technical books covering a variety of topics and teaches courses on many of those topics.
How To Catch a Phish: User Awareness and Training
FREE 1 Hour InfoSec Continuing Education Course Educates Executives Responsible for Protecting Their Customers from Phishing and Malicious Spam Attacks!
Ratings
---
This course outlines in the ways in which an end user can be susceptible to common Phishing Attacks with practical and real life examples. The course also examines how hackers create and distribute phishing kits that are used for spamming and attacking targets.
There are no requirements

An appreciation that multiple layers of cyber-crime defense and prevention and end user education and training aren't working.
Actual case studies demonstrating how easy it is to set up a phishing attack.
A simple strategy you can immediately use to avert the remediation costs.
This course has been designed for CIO's, CTO's, CISO's and senior executives.
CURRICULUM

---
MODULES
Section 1 The Threat
Section 2 Phishing Examples
Section 3 Phishing Methodologies
Section 4 Phishing Targets
Section 5 Performing Phishing Attacks
Section 6 Preventions + Solutions
Section 7 Summary