"Advanced Persistent Threats"
Hacker Hotshot: Ray Friedman @mile2
Thursday October 11th 2012 at 7pm EST/ 4pm PST
---
---
Raymond Friedman is the CEO and President of mile2 and has been in the IT Security Space since 2002. While in this Information Security space, Ray has been actively engaged in consulting for global financial and government institutions; performing security audits, penetration tests and digital forensics services.
Whilst at mile2, Ray is responsible for having spearheaded the development of the present series of mile2 information security certifications which have become globally recognized by Militaries worldwide. Presently, Raymond carries several certifications and advanced degrees such as the Master of Science in Accounting – Forensics & Controllership, the Certified Information Systems Security Officer, Certified Penetration Testing Engineer and Certified Digital Forensics Examiner.
Worth also mentioning that we had a Hacker Hotshot event with Kevin Henry. Kevin is one of mile2's expert infosec trainers.
---
Leave a comment!
comments powered by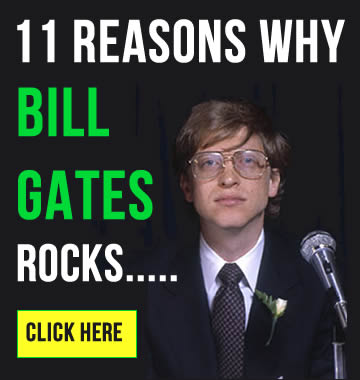 ---
11 Reasons Why Bill Gates Rocks!
We always new that Bill Gates was a good guy - and yes, we have entered into the
Linux
vs Windows debacle, but trust us, you will be pretty amazed at just how generous he is...
Cick here for our blog post in full.
---